Qorvo Stock: 22% Yield Potential with Switching to 5G Globally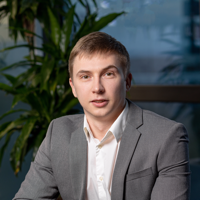 Max Manturov
Head of investment research regulated by CySec
04.06.2021
Qorvo Stock: 22% Yield Potential with Switching to 5G Globally
Company Name: Qorvo
Ticker: QRVO.US
Entry Price: $180
Target Price: $220
Projected Yield: 22%
Time Line: 3-6 months
Risk: Average
Position Size: 2%

About Qorvo
Qorvo (QRVO.US) creates and manufactures integrated circuits, including mixed and analog ones, for the communication market.
The company's products are used for wireless solutions in the following areas:
Mobile networks
VoIP
Wireless local networks
Industry-scale radios
Wireless security solutions
Remote meter reading
Qorvo focuses on mobile products, with 75%, and infrastructure and defense solutions, with 25%. In terms of countries, the earnings are distributed as follows
US: 45.30%
China: 33.10%
Taiwan: 5.20%
Japan: 3.60%
Other countries 12.80%
What's the Idea?
The idea is capitalizing on a stock that may rise with the release of the next gen mobile devices.
Why Trade Qorvo?
Reason 1: Continuous Switching to 5G Smartphones
The mobile device market is switching rapidly to 5G; Both Murata and Qorvo assume that 5G sales should increase to 500M this year, against 250M in 2020, while Strategy Analytics' view is even more optimistic: a 150% YoY growth. This is mostly because the size of the content consumed is increasing, which requires using a faster and broader access to mobile networks, thus stimulating new mobile device sales.
All this is great for Qorvo in the midtem, as it is 5G solutions that 75% of their earnings come from. As such, Qorvo is a very important link in the most smartphone manufacturer's supply chain, including Apple, Samsung, Oppo, etc. By the way, the sales both Apple and most Android smartphone manufacturers are uptrending, with a cheerful outlook for 2021.
Another thing is that 5G solutions bring Qorvo around $5M to $7M more than 4G ones, which boosts both the earnings and the operating margin.
Reason 2: Good Financial Position
Qorvo's financial position continues to improve. In Q4 FY 2021, the earnings went up by 36% compared to the same period last FY, while the operation revenue increased by 27.30% against 13%. In the meantime, over the last 12 months, the earnings got boosted by 23.90% and reached $4.02B; the operating margin also increased significantly: 22.60% against 13%. Finally, the Diluted EPS more than doubled, $6.32 vs $2.80.
With such good rising numbers, Qorvo can also boast of its good financial condistions and low debt; the latter is at $1.75B, while the cash equals $1.40B, and Net Debt/EBITDA is at 0.25х. Qorvo is generating a stable operating cash flow that amounted to $1.30B over the last 12 months. Meanwhile, free cash flow came at $1.10B, which is $0.33B more than last year.
The ratios for Qorvo are currently very promising:
EV/S: 5.60х
EV/EBITD: 16.30x
PE: 29.20x
Forward P/E: 14.70x
In May, various large banks and investment companies raised their target price outlook for Qorvo stock:
Barclays: $210
Rosenblatt Securities: $200
Wells Fargo & Company: $230
Needham & Company: $245
Craig Hallum: $220
Morgan Stanley: $22
How to Use the Idea

Buy Qorvo stock at $180 per share.

Allocate no more than 2% of your portfolio amount. To build a balanced portfolio, you can use the recommendations by our analysts.

Sell the stock when the price reaches $220.

How to Buy Qorvo?
If you don't have an investment account yet, open it now: this can be done online, in just 10 minutes. All you need to do is fill out a short form and verify your account.
After opening an account, you can buy shares in either of the following ways:
Freedom24 Web Platform: In the Web Terminal section, type QRVO.US (Qorvo ticker in the NASDAQ) in the search box, and select Qorvo in the results. Open a secure session in the trading window on the right, select the number of shares you want to buy, and click Buy.
Freedom24 iPhone or Android App: Go to the Price screen and tab the search icon in the top right corner. In the search dialog that will show up, type QRVO.US (Qorvo ticker in the NASDAQ) and select Qorvo in the search results. You will then see the stock in the market watch; tap it and go to the Order tab in the dialog that shows up. Specify the number of shares you want to buy and click Buy.

*Additional information is available upon request. Investment in securities and other financial instruments always involves risks of capital loss. The Client should make himself aware at his own accord, including to familiarize himself with Risk Disclosure Notice. Opinions and estimates constitute our judgment as of the date of this material and are subject to change without notice. Commissions, fees or other charges can diminish financial returns. Past performance is not indicative of future results. This material is not intended as an offer or solicitation for the purchase or sale of any financial instrument. The opinions and recommendations herein do not take into account individual client circumstances, objectives, or needs and do not constitute an investment advice service. The recipient of this report must make their own independent decisions regarding any securities or financial instruments mentioned herein. Information has been obtained from sources believed to be reliable by Freedom Finance Europe Ltd. or its affiliates and/or subsidiaries (collectively Freedom Finance). Freedom Finance Europe Ltd. do not warrant its completeness or accuracy except with respect to any disclosures relative to the Freedom Finance Europe Ltd. and/or its affiliates and the analyst's involvement with the issuer that is the subject of the research. All pricing is indicative as of the close of market for the securities discussed, unless otherwise stated.